5 December 2018
DeloPorts annual report – winner in the Moscow Exchange Annual Reports Competition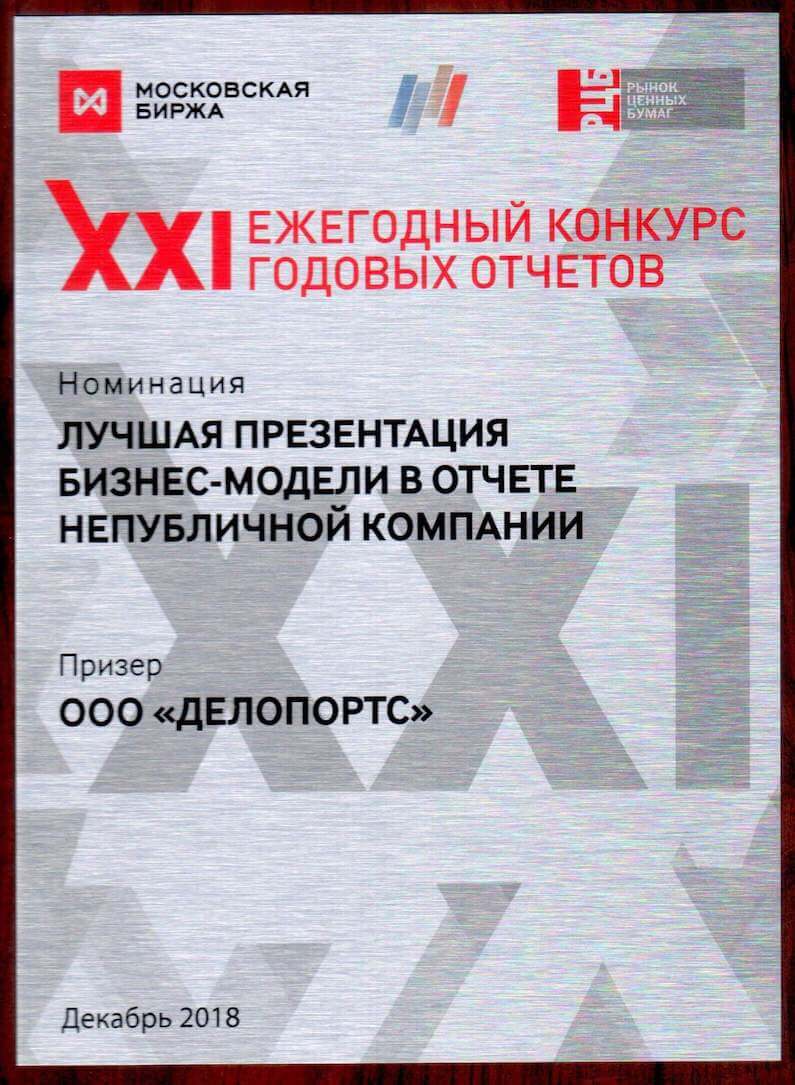 DeloPorts annual report 2017 won the prize in nomination "Best presentation of a business model in the report of non-public company" of the Moscow Exchange XXI Annual Reports Competition – one of the most prestigious awards in corporate reporting. Earlier in 2016 DeloPorts was the winner in the same nomination.

DeloPorts Deputy CEO on Economics and Finance Elena Surkova received the award on behalf of DeloPorts at the ceremony on the 4 th of December 2018.

"Annual report is a product of colossal, creative and diligent collective effort of our team and designers. I thank the colleagues for the excellent work, I'm sure that our team is comprised of the best professionals, - DeloPorts CEO Igor Yakovenko commented on the award.

Annual reports competition of the Moscow Exchange is held since 1998. The key objective is supporting the high level of the companies' openness and promoting efficient information disclosure for investors, clients and all interested parties.

Detailed results of the completion are available on the web-site.