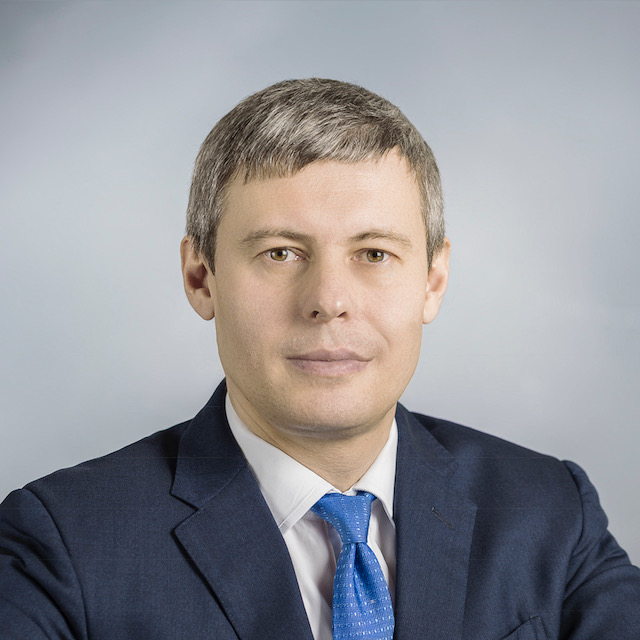 Andrey Yashchenko
Senior Vice-President on Economy and Finance, Management Company «Delo» since August 2021.
Earlier Mr. Yashchenko held various positions in the field of corporate finance and strategic development in the Tyumen Oil Company, worked as an auditor at Deloitte, and then as an investment analyst in MC Securities and Montes Auri.
From 2000 to 2006 Mr. Yashchenko worked at Rusal as Capital Markets Director, arranging debt financing in international and Russian markets, led the development of financial strategy and optimized capital structure, participated in international acquisitions, corporate restructuring and development of holding structures. From 2006 to 2010 he held positions of Deputy CFO and Corporate Finance Director at Basic Element.
From 2011 to 2012 Andrey Yashchenko was the First Vice President and CFO of Russian Platinum.
From 2013 to 2018, Mr. Yashchenko held the position of the Chief Financial Officer in En+ Group, the leading global vertically integrated producer of aluminum and power. Mr. Yashchenko introduced the debt restructuring of the En+ energy segment, participated in consolidation of the power assets and development of the new strategy of a vertically integrated company, successfully completed the En+ IPO project of En.
Mr. Yashchenko joined Delo Group in 2018. He worked as CEO of the Management Company "Delo" in 2018 – 2019. In January 2020, he was appointed the Senior Vice President, Strategy and Finance at Delo Group.
Born on the 18th of May 1973 in Moscow.
Graduated from the Moscow State University with a degree in Economics with honors. The CFA charterholder and member of CFA Institute.