10 June 2015
New Prospects for Development: Memorandum of Understanding with Riyada Group
Delo Group President Sergey Shishkarev and a member of the royal family, Riyada Group President Shaikha Dheya bint Ebrahim Al Khalifa today in "Radisson Royal, Moscow" hotel signed the memorandum of Understanding.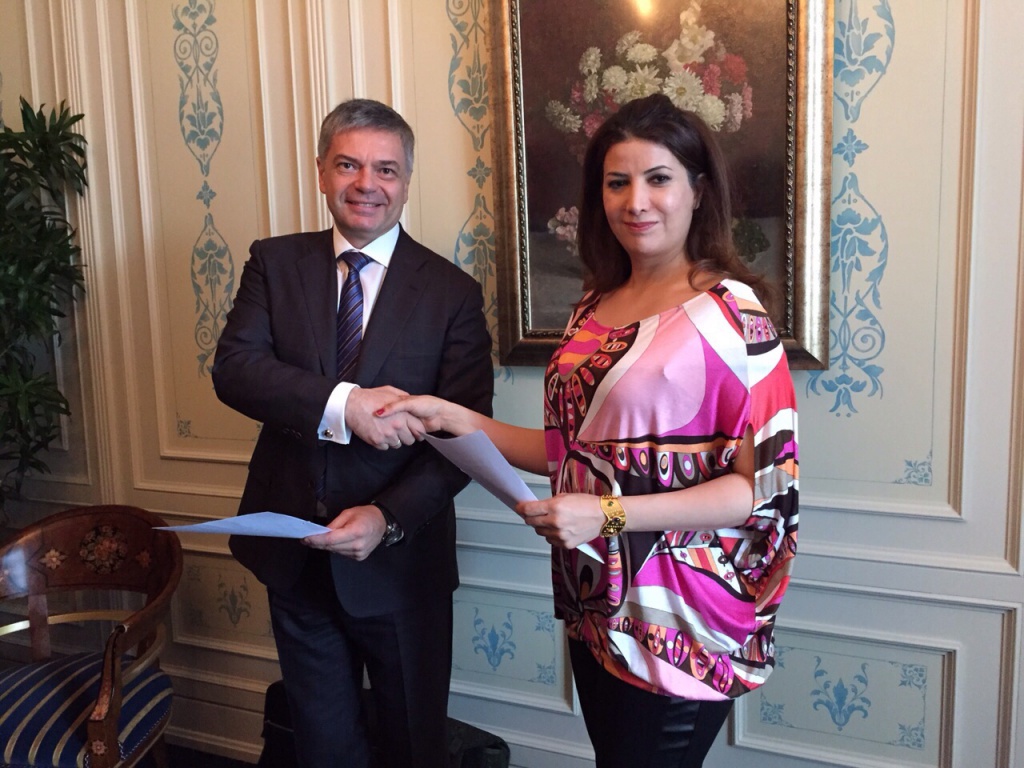 This document ensures mutual interest of both parties for further cooperation in such spheres as transport, infrastructure, production/implementation of high-tech software products and solutions in the area of IT-technologies, information security of companies in various industries.
After having signed the official paper, they have agreed that specific projects and programs in the framework of this Memorandum will be subjects of separate agreements depending on the sphere of cooperation, investments and forms of cooperation.
After the formal ceremony Sergey Shishkarev thanked Shaikha Dheya bint Ebrahim Al Khalifa for the interest expressed for the two-side cooperation: "Ours Group always looks into new possibilities for development and moving forward in our key business spheres of interest. Now we have a number of interesting perspective projects, which we plan to implement with Riyada Group".