12 November 2015
Sergey Shishkarev met IOC president Thomas Bach at beach handball exhibition games
The presentation included two exhibition men and women games with world best athletes. Men's game was finished by a set of post-match bullets, the team with our players Nikolay Prokhorov and Roman Kalashnikov won the game. The HFR is proud that our beach handball players are among leading world ones.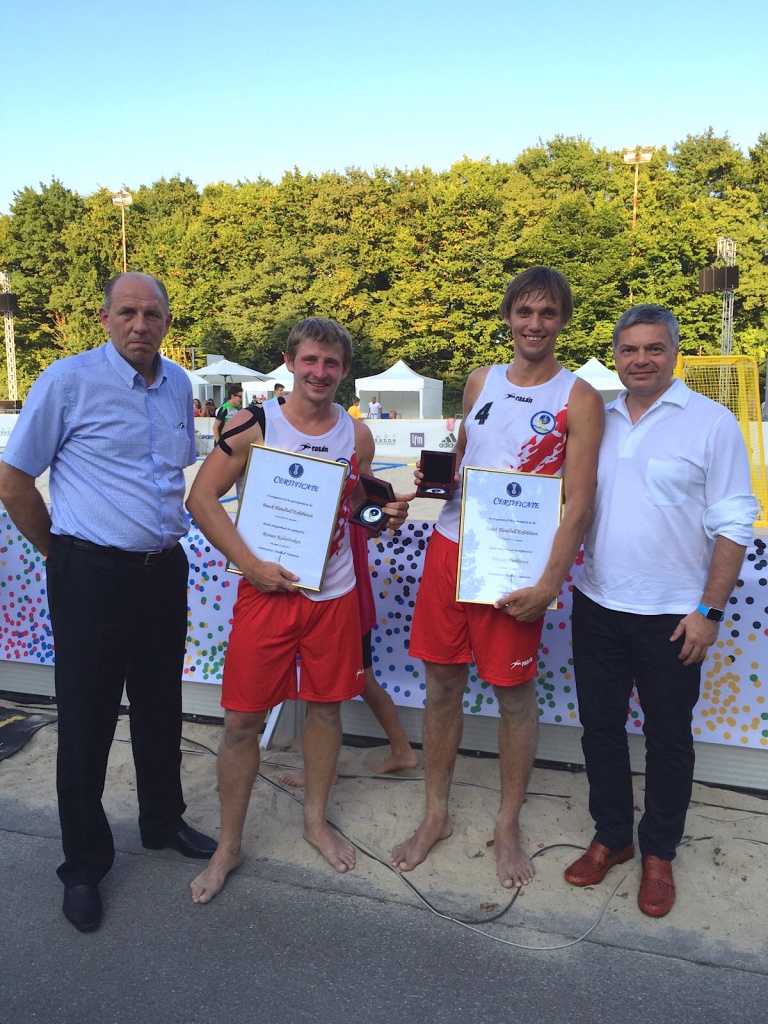 "Today we have observed a true spectacle: the ball is flying with a tremendous speed, players are jumping one meter high up in the air, close contact game – said Sergey Shishkarev. – Adding to this jumps with 720 degrees turn-around, soft sad and sun we get even more dynamics! I think no one who's been here has any doubt that the beach handball deserves to be included in the Olympic Games program".
After the event Sergey Shishkarev and Thomas Bach exchanged opinions on the Olympic movement, they shared a point view on development prospects of classic and beach handball. They have mentioned the opportunity of discussion the question of including beach handball in the Olympic Games – 2024 program at the next IOC Committee.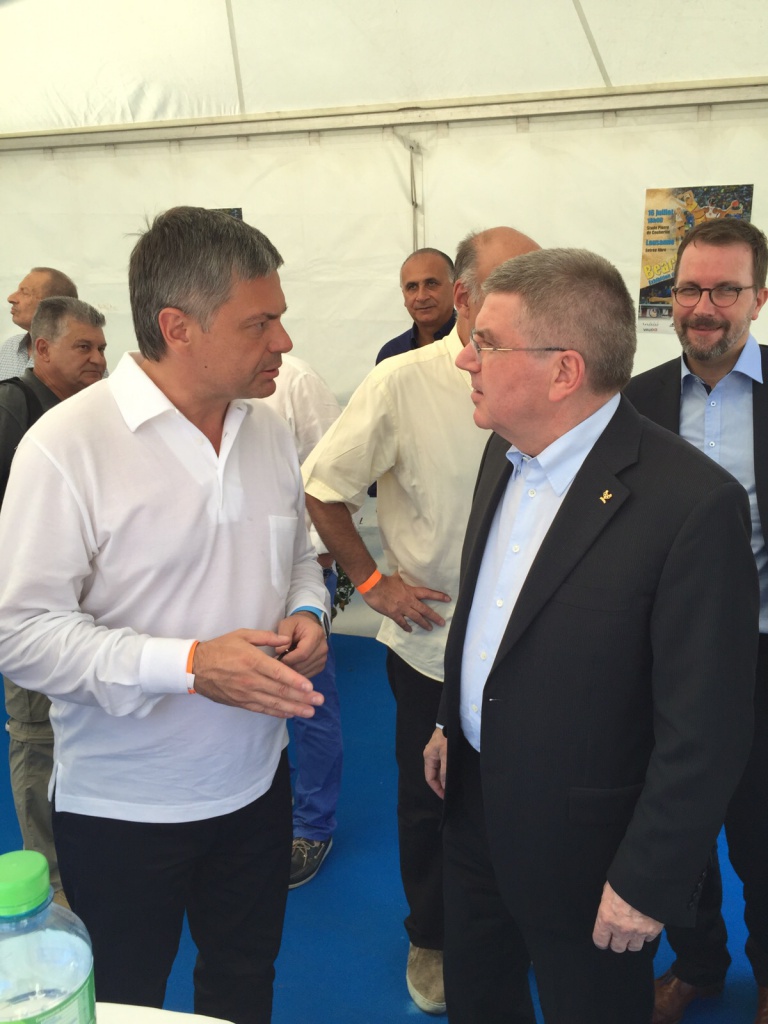 HRF president also met with Hassan Mustafa, the presidents discussed preparations for the World Youth Handball Championship, which will start in Yekaterinburg on August, 7th. IHF president was pleased by preparation progress. Besides, Mr. Moustafa highly appreciated preparations to the Extraordinary IHF Congress that will take place in Sochi in November. Both parties agreed to visit the capital of Olympic Games – 2014 for international inspection on June, 22-23rd.